---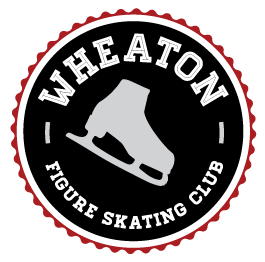 Wheaton Figure Skating Club
---
The Wheaton Figure Skating Club (Wheaton FSC) is a non-profit organization committed to providing the resources and support necessary to figure skaters of all levels to achieve their goals. We are committed to providing an all inclusive and welcoming environment and encourage the instruction, practice, enjoyment and advancement of our members in all aspects of the sport of figure skating in accordance with United States Figure Skating.
United States Figure Skating Safe Sport Program
U.S. Figure Skating strives to provide a safe environment for its members that is free of misconduct and harassment. The association will not tolerate or condone any form of harassment or misconduct of any of its members including athletes, coaches, officials, directors, employees, parents, volunteers or any other persons while they are participating in or preparing for a figure skating activity or event conducted under the auspices of U.S. Figure Skating. All forms of misconduct are unacceptable and in direct conflict with U.S. Figure Skating rules. The U.S. Figure Skating SafeSport Program addresses the following types of misconduct:
Sexual misconduct
Physical misconduct
Emotional misconduct
Bullying, threats and harassment
Hazing
Willfully tolerating misconduct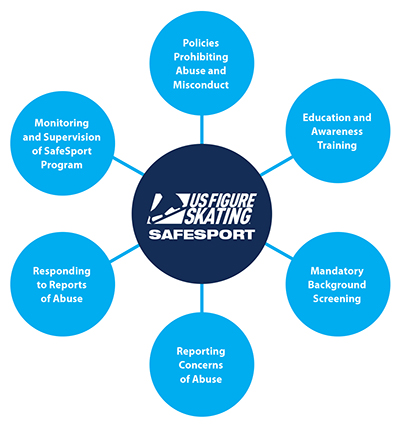 All individuals, regardless of membership with U.S. Figure Skating, are encouraged to report suspected violations of SafeSport.
To make a report, email safesport@usfigureskating.org or call 719-635-5200. More information, including the U.S. Figure Skating SafeSport Handbook may be found at http://www.usfsa.org/clubs?id=84197.